Meeting on the spectral-imaging and coronographic capabilities of WSO-UV

17th September 2018, at UCM. Madrid, Spain.
A meeting on the spectral-Imaging and coronographic capabilities of WSO-UV took place in Madrid past 17th September 2018. Attendees from Japan (Rikkyo University, JAXA), Russia (INASAN, IKI) and Spain (UCM, SENER,  HITA) met together for analyzing the current design of the Field Camera Unit (FCU) imaging instrument of the WSO-UV and evaluating the feasibility to add two additional channels for coronography and far UV spectral-imaging to the current payload baseline.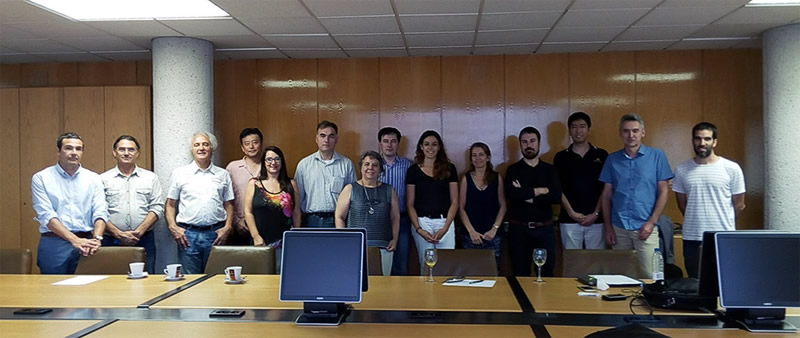 ---
JCUVA WORKSHOP - OFFICIAL INAUGURATION
26th - 27th October 2017, at UCM. Madrid, Spain
The Complutense University of Madrid and the Institute of Astronomy of the Russian Academy of Sciences have created the Joint Center for Ultraviolet Astronomy (JCUVA).


The inauguration of the JCUVA Center took place on October 27, 2017 at the JCUVA facilities on the Complutense University of Madrid with the attendance of the Ambassador of Russia in Spain, Mr. Yuri P. Korchagin and the Rector of the Complutense University, Mr. Carlos Andradas
NEWS - MEDIA

Diario El País , La Razón, Tribuna Complutense, La Vanguardia, El Confidencial, EFE, El Comercio, Montevideo Portal, Noticiero Venezuela, La Estrella Digital, Jornada Net.